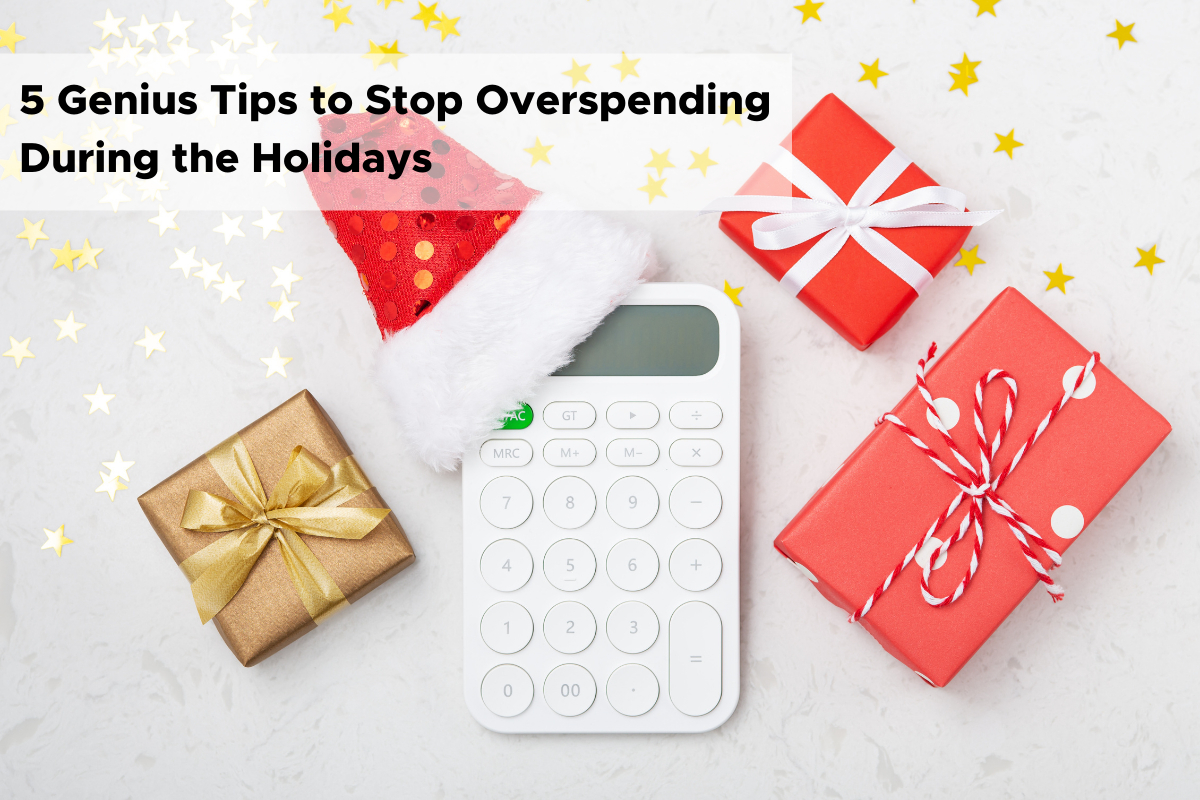 It's tempting to overspend during the holidays, especially when we're buying gifts for the people we love. In 'holiday mode' we experience a holiday high without a care in the world. Until we check our balance at the end of the holiday season, and our euphoric high comes crashing down.
In a Finder survey from earlier this year (Jan 2021), it was found that more than one in three (37%) racked up a Christmas credit card debt. In December of last year (2020), Aussies spent up to $24 billion on credit cards. Consumers seemed to enthusiastically be celebrating the holidays, but the following debt hangover put pressure on Aussie consumers. What's more concerning is that 11% of Aussies don't expect to pay their debt off in 12 months. When we're trying to catch up from holiday spending, it means we aren't as prepared for unexpected costs and can't save as much as we'd like to.
Here are Debt Fix's 5 genius tips to help curb overspending during the holidays so you're more prepared to have a fruitful 2021.
1. Make a list ahead of time (and check it twice)
A simple spreadsheet seems like it will take more time, but you'll be surprised how much money you can save. List the people you want to buy for and a budget for each person. In a spreadsheet, you can see your total spending and budget upfront, so you don't end up overspending.
If you leave all your shopping to last minute, you'll be too frazzled to hunt for the best price or find the best deal. If you leave it too late you might need to fork out an extra $20 for express postage.
Make a list, check it twice and stick to it!
2. Skip the shopping centres
It's easy to be tempted by carefully merchandised in-store stock. Although gift packs and bundles seem like a good saving, we might be tempted to overspend in order to snap up what looks like a Christmas deal. $5 may not seem like a lot of money, but if you add a small gift to 10 people, this can quickly add up to $50. By shopping online, we can avoid impulse purchases.
Never forget that it's the thought that counts! If you're on a low budget, it's better to keep your purchases meaningful or consider homemade gifts. Consider gifting an experience to your loved ones. A workshop, class, weekend away or even a lunch scheduled in advance gives your bank account some room to breathe after the large spending period.
3. Go Cardless
Sometimes tap and go is a blessing and a curse. It's too easy to overspend without being able to see your account as you go. Leave the card at home and carry cash. When you withdraw your money, you'll be more aware of your spending habits.
If you don't like carrying cash, you should set up an account that is separate from your savings, bills, and essentials that you can transfer your budget into.
4. Don't buy into the January sales period
Try to keep your spending in January to a minimum and only stick to groceries and mortgage repayments. One month of bare minimum spending might help you start 2022 with the right foot forward and kickstart a better habit towards saving.
5. Start monthly savings habits for next year
It's never too early to start saving! It always feels like December creeps up on us, but sales come around the same time each year. Divide your annual holiday budget by 12 to get your monthly budget and put that money aside. Take this opportunity to determine your financial goals in the coming year. Review your spending so you don't run into the same issues come next December.
At Debt Fix, we want to help all Aussies keep their credit healthy and practice mindful spending. If you have had trouble with the post-holiday debt hangover before and need the opinion of a financial expert, then contact us today! A confidential, no-obligation discussion with our team might help you create a budget that you can stick to and keep your credit in good shape long after the holidays are over.