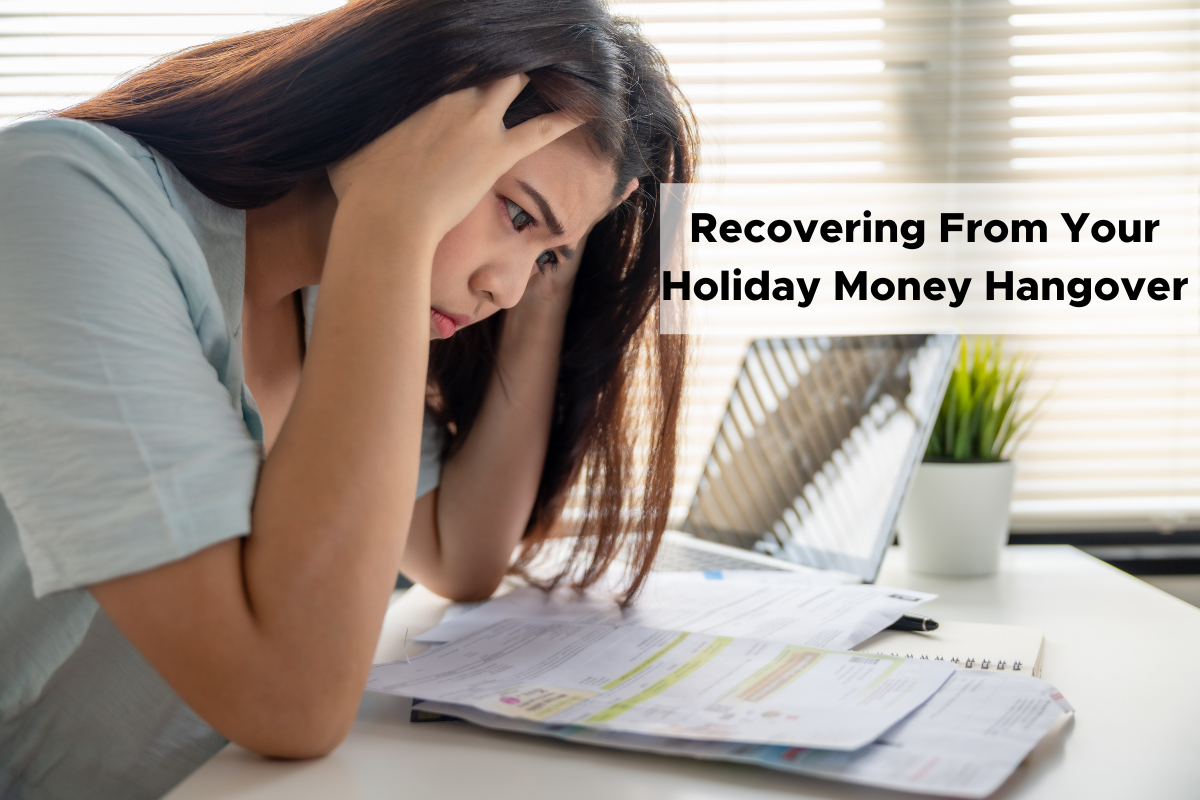 The holiday season is not only a time of self-indulgence, but we are often too keen to indulge our friends, family and loved ones. For some, every dollar is meticulously planned out, but for most, this isn't the case. Looking back at your Christmas purchases, you reflect on a time when you spent a lot more carelessly. You can see how all those quick Christmas catchups added up to a large food and drinks bill. Maybe you bought a few last-minute gifts for co-workers, teachers, or a neighbour that helped you out last year. You may have forked out more money than you expected to see your family interstate. Maybe Christmas was at your house this year, so you spent a lot more on the holiday feast. This spending we've described doesn't even cover the gifts you bought to treat your loved ones.
When it comes to holiday spending, it feels easy to get carried away, but this can lead to purchases that we regret. Don't let this Christmas debt hangover spoil the start of your year. Here are our tips to help you take charge of your finances to help you start the year on the right financial foot.
Manage your credit card debt
Make a strategy to pay off your credit cards. The sooner you pay off your credit card, the more money you can save from interest rates. If you set up a regular payment from your savings account, this can act as pain relief from your Christmas hangover.
Setting up an automatic payment means that you won't accidentally incur late fees if you forget to pay your credit card. If you can, plan to pay higher than the minimum payments. Paying only the minimum can extend the repayment time and cost a lot more in interest.
If you have a large amount of credit debt, here are some other tips to help you lower your debt! If you have any problems paying more than the minimum amount, it may be worth speaking to a financial counsellor so that this doesn't snowball into a larger problem later in the year.
Consolidate your credit card
If you have a few credit cards, you may find that combining the balances can reduce the overall interest you pay. A debt consolidation personal loan involves moving your existing credit card debt into a loan that has a lower interest rate. Watch out for loans that have a longer repayment time. It may seem like the interest rate is lower, but you may have to pay more fees in the long term.
Make sure that you can afford the repayments and still afford your living expenses. Try and review your budget regularly so that you can stay on top of your finances.
Start planning ahead
A recent study from Finder revealed that Aussies planned to spend $23.9 billion on Christmas alone. Aussies were expected to fork out an average of $374 per person last year!
While it can be tempting to put off, creating a realistic budget can help you prepare accordingly for the holiday season. A budget is the best way to prevent the feeling of a Christmas hangover! Figure out what your spending was over the holiday period and plan to put aside the same amount of money throughout the year. Consider opening another account that you won't be tempted to access until the holiday season.
Start a spreadsheet of gift ideas for your family members and shop around for the best deals online. Take advantage of the big sales as they happen throughout the year – often around the middle of the year or the end of November.
The start of the year is a great time to review your budget and set goals. It's important to stay on top of your budget, so that you don't spend years trying to chase your tail and catch up. Take the time to figure out your priorities so that you can have the best of both worlds: enjoy next Christmas without the money hangover.
At Debt Fix, we want to help all Aussies keep their credit healthy and practice mindful spending. If you have had trouble with the post-holiday debt hangover before and need the opinion of a financial expert, then contact us today! A confidential, no-obligation discussion with our team might help you create a realistic budget and keep your finances in good shape long after the holidays are over.