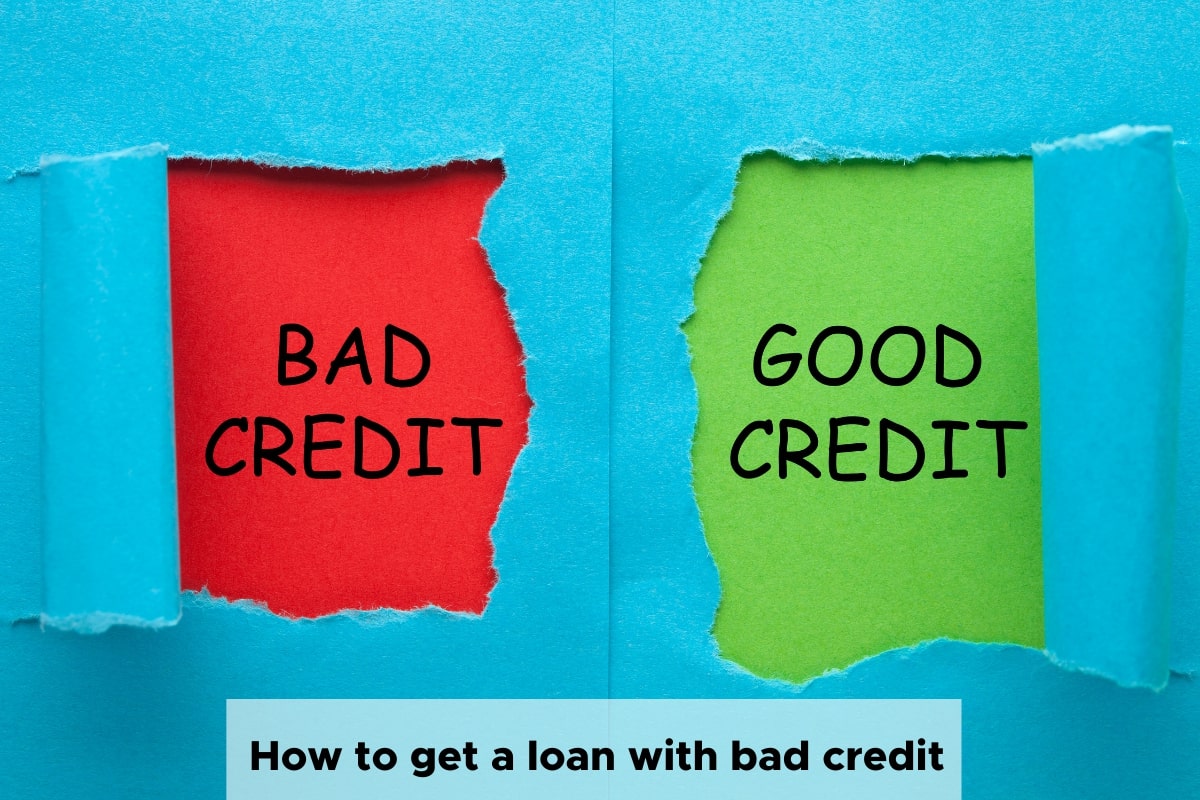 When real life happens, it often comes with unforeseen financial challenges. A lot of people find difficulties getting their finances back on track, especially after a change in circumstances or financial hardship. In fact, most people who find themselves in financial difficulty find themselves in this way due to misfortune (as opposed to misdeed). Sadly, the banks do not acknowledge or make allowances for the cause of someone's poor credit reputation when they assess whether a new line of credit is suitable.
For this reason, regardless of the circumstances if your past credit reputation is less than perfect, it can be difficult to get credit.
A bad reputation or a low credit score should be avoided because in most cases it can limit your options and opportunities to obtain new finance, but like most rules, there are some exceptions.
For instance, a poor credit reputation might make getting a car loan or mortgage difficult, but not altogether impossible.
If you have bad credit, there are some lenders who may consider your loan application, depending on your unique set of circumstances and the risk that you present to those lenders. This said, it's important to research all your available options when it comes to applying for new finance, so you can satisfy yourself that you're making the best decision for you.
The issue lies with not knowing who to speak with or where to start. At Debt Fix, we can help you decide the best option for you to match your needs.
What does it mean to have bad credit?
When a person's credit history shows they have had difficulty paying loans or other expenses on time, they are said to have bad credit. This is important because above all other indicators it provides lenders an insight as to whether you are likely to repay a loan, based on your past credit management performance.
Your credit history is calculated into a credit score which in turn indicate a borrower's credit risk. Often, a low credit score suggests the borrower presents a higher risk of credit default. Conversely, a higher credit score indicates less risk and a higher likelihood the borrower will be able to meet their obligations.
Defaults, court judgements, missed or late payments and other negative items will result in your score going down. A low credit score will often result in a new loan or credit rejection from lenders.
Unfortunately, having a bad credit score can affect you for a long time. It can limit your borrowing potential and make you appear less creditworthy to lenders. As a person with bad credit, you might find it difficult to borrow money at a competitive interest rate.
Many lenders don't consider lifestyle changes or taking time off into account. For this reason it's important to speak to a skilled financial consultant or company such as Debt Fix who can consider these such issues when assisting with your credit application.
What's a good credit score and a bad credit score?
Australian credit reporting agencies compile your credit history into a report which lenders use to decide if you become approved for a loan. In this report, your credit score is based on your credit history and demographic information. The higher the score, the better your rating is.
Each agency has its own scoring system. Generally, a score of 750 is excellent. Below is Equifax's score bands, which is only one of the credit reporting agencies:
Excellent: 833-1200
Very Good: 726-832
Good: 622-725
Average: 510-621
Below average to average: 0-509
Even if you have a bad credit score, there are ways to get approved for a loan. Your credit score is just one aspect that banks and lenders refer to when giving you a loan. You can improve your chances of getting a loan through:
Displaying a steady source of income
Paying off loans and debt in a timely manner
Increasing your savings
Improving your credit score
If your credit history is less than perfect, it would be worth talking to a trusted and qualified professional at Debt Fix for a free consultation. The sooner you work on changing your situation, the sooner you can be on your way to financial freedom.
Can I apply for debt consolidation loans if I have bad credit?
Yes, Bad credit loans can be used to consolidate existing loans.
If you have multiple debts that you are struggling to keep up with, you may be able to combine these into one single facility. In other words, rather than making numerous payments every month that are each charged a different amount of interest, debt consolidation allows you to make one monthly repayment on the whole loan. With debt consolidation, interest will only be charged once and can be a lot easier to manage than multiple repayments.
Debt Fix can help you decide if debt consolidation using a bad credit loan is right for you and your circumstances. Your situation matters and there isn't just one solution.
Can I get an unsecured personal loan with bad credit?
Unsecured loans aren't backed by physical goods or property (like secured loans are) which makes it more challenging for people with bad credit to get an unsecured personal loan. Many banks have higher interest rates, or simply won't lend to people with bad credit. It is important to speak to a qualified advisor that works with reputable lenders who specialise in loans for people with poor credit.
At Debt Fix, we work with a range of lenders and have helped many people with less than perfect credit obtain finance. Before you choose to apply for an unsecured personal loan, it's best to consider your personal circumstances. We can work with you to recommend the best solution for your situation.
Will I be able to get a non-conforming loan with bad credit?
Non-bank loans are an alternative to regular bank loans. Even though you still need to be assessed and reviewed for suitability before a loan is issued, non-conforming lenders tend to take a more liberal approach. If you are finding it difficult to get approved for a loan with traditional lenders, a non-conforming lender might be able to help, especially if you have a questionable credit past.
It's key to ensure that your consultant has an Australian Credit Licence and a panel of lenders that have various products for your needs. If you are thinking about a loan like this, it is worth speaking to a Debt Fix financial advisor to discuss your eligibility.
Bad credit doesn't need to be the end of the world – and it shouldn't get in the way of your financial goals. By taking the right steps, you can take control of your finances again.
Following this advice will help you remain debt free, for more advice you can check out our hints and tips page.
At Debt Fix, we help Australians begin their journey towards debt freedom. We are a Government Registered qualified debt Agreement Administrator and Finance Broker, and we exist to help everyday Aussies navigate their debt. Contact us today for more information on how you can take your first step out of debt.