Longing to go on vacation but still have debts to pay? Everyone needs and deserves a vacation once in a while to relax, rest and rejuvenate. But sometimes financial stress can make it hard to save up for a vacation and cause you to put it off altogether. But don't fret! Here are some ways you can save up to finance your holiday today.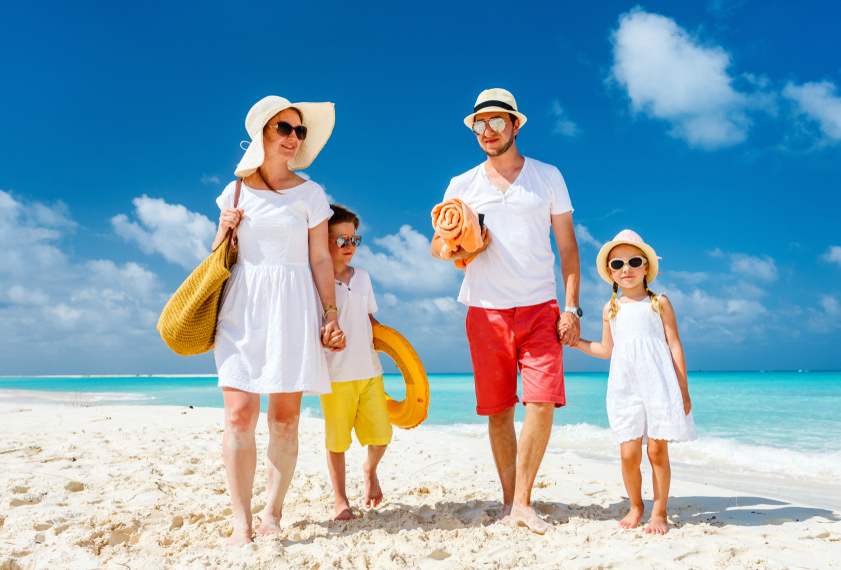 Calculate the Approximate Cost
The first step to saving up for a vacation is to create a savings plan. To do this, first, figure out the location or locations that you plan to visit. Next, find out the approximate the cost of traveling e.g. flight, cruise or bus; as this is often the most expensive part of any vacation. Other costs to consider include visa and passport charges, travel insurance, transport during your vacation, accommodation, food, activities during your travel, souvenirs and extra money to take in-case of an emergency. Once you've worked out these costs combine them to give you a final approximate cost of the vacation.
Create a Savings Plan
Now that you know the approximate cost of your vacation, it's time to come up with a savings plan. Look for areas you can cut spending in your day to day life. Some areas where you can save may include entertainment costs, restaurant meals, clothes and take away lunches and coffees. Next, speak to your bank about opening a savings account as these accounts generate a higher rate of interest than normal transaction accounts.
Earn Extra Income through Freelance Work
If you currently only have one job and can manage to fit in another; you might want to consider freelance work to earn a little extra income. Freelance work lets you use your skills for short term tasks at a fixed or hourly rate. This extra income can come in extremely handy during your trip and helps you save up for your vacation faster. Some good examples of freelance websites to enlist your skills include Freelancer and Fiverr.
Selling Spree
Sell! Sell! Sell! Going on vacation can be a great time to sell unnecessary furniture, clothing, and technology that is lying around in your home collecting dust. So why not gather all the things you don't need any more and have a garage sale or post it on re-selling sites like Gumtree or eBay! This is another great way to saving some extra money to spend during your vacation.
When saving up for a vacation its importance to not neglect your debt. If you already have accumulated debt and are thinking of taking a travel loan for your vacation, you may want to think of debt consolidation options to consolidate all your loans together. Before taking out a loan it may be a good idea to speak to a debt professional to make sure you will be able to pay it off in the long run. If you need any help managing your debts, please don't hesitate to contact our specialists on 1300 332 834 or leave an inquiry for more information.