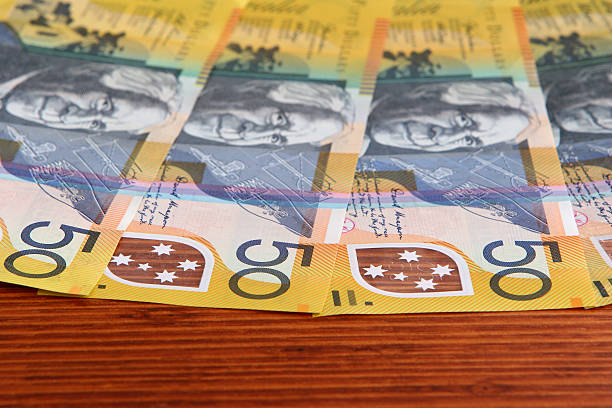 Despite the ongoing controversy around payday loans, lenders are continuing to find new ways to make short-term, high-interest loans more accessible to borrowers in need. Their latest strategy is automatic loan machines popping up in shopping centres in some of New South Wales' most impoverished suburbs.
Like other types of payday loans, these 'loan ATMs' offer short-term loans up to $1000 that must be paid back within 14 to 31 days. Comparatively high fees and interest are added to these repayments, while those who fail to make their payments on time – a common occurrence for those living in financial uncertainty – can face severe penalties.
How do they work?
Avoiding the stigma of dealing with a cashier, borrowers in need of quick loans can now access payday finance more discreetly using nothing more than their debit card, phone number and online banking details.
When they select the loan amount they need, it will be deposited into their account within 24 hours. The loan repayment will be automatically deducted from their account on their selected date after they receive their income – with around 4% interest and a 20% establishment fee on top.
With payday loans primarily targeting the most financially vulnerable people, The Sydney Morning Herald reports that these machines have appeared in some of the lowest-income areas of Sydney and NSW. These include the suburbs of Berkeley, Minto and Wyoming where the average weekly salary is 30% below the national median.
Staffed branches of payday lenders are also typically found in low-income areas across Australia.
Are payday loans a problem?
Payday lenders have been widely condemned by consumer groups for what is perceived to be their exploitation of vulnerable members of society.
Payday loans typically have higher fees and stricter penalties for missed payments than other types of loans, which can cause a difficult financial situation to become worse. These loans also lack protection for the borrower, who may enter a spiral of debt that can sometimes take years to escape.
On the other hand, as these lenders point out, they are offering a service that's in demand by people who may find it difficult to obtain finance elsewhere – especially as stagnant wage growth and rising living costs are seeing the number of financially stressed households increase every year.
The federal government announced plans to crack down on disreputable lenders back in 2015, but three years on, the Small Amount Credit Contract and Consumer Lease Reforms bill is still waiting to be put into effect. This bill would force payday loan providers to follow stricter rules, including not offering loans greater than 10% of a borrower's net income and restrictions on how they're allowed to market their services.
What are the alternatives?
Payday loans are never the only option. While they may look appealing for a quick fix, other credit options such as a personal loan or credit card with cash advance can offer greater security and lower overall costs in the long term.
If you want to know what options are available to you, call Debt Fix's financial experts on 1300 332 834 for a confidential,